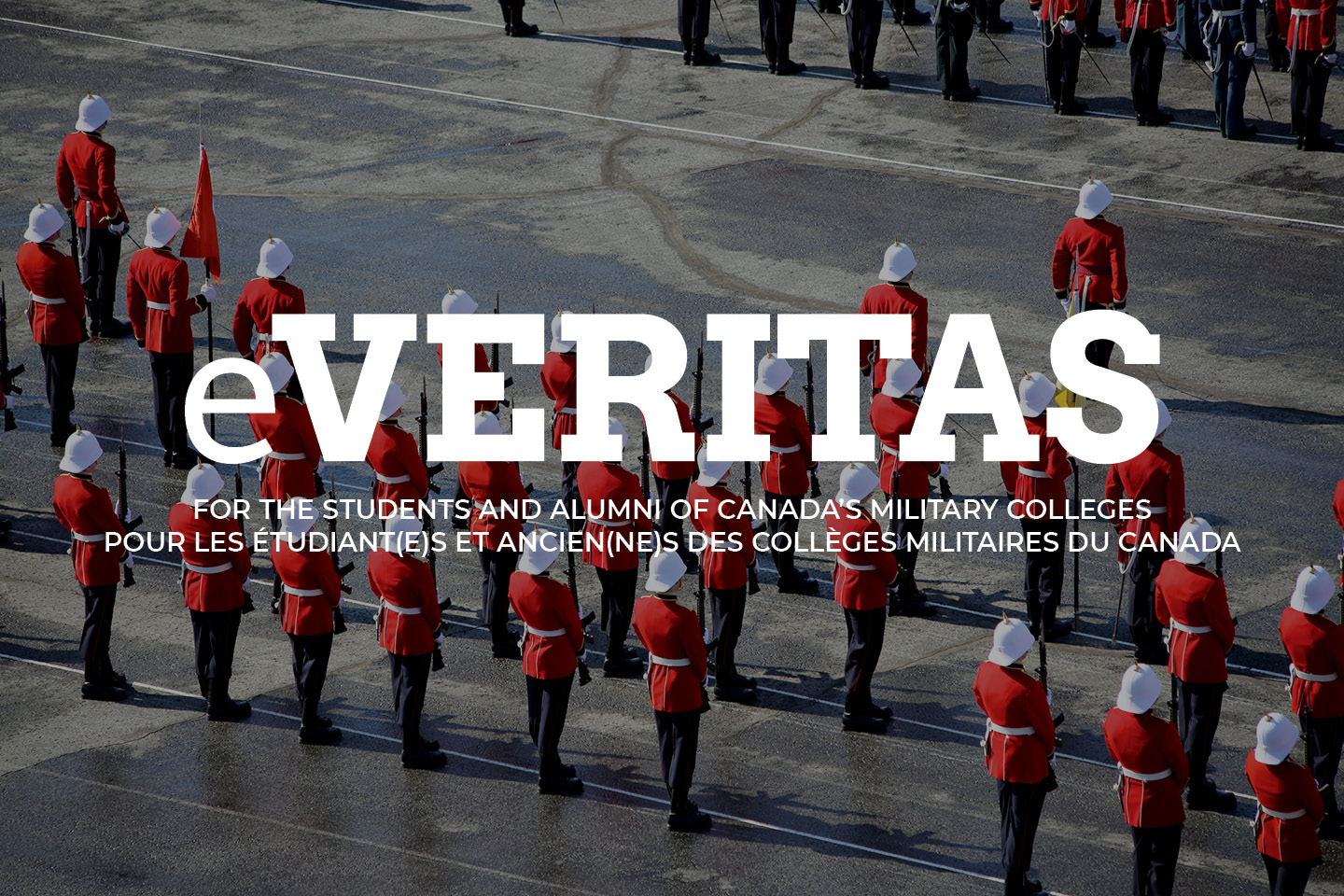 Presentation Marks the End of Months of Hard Work for 4th Years
Article by 25339 OCdt (IV) Claire Marchessault
Photos of the presentation by 25366 NCdt (IV) Mike Shewfelt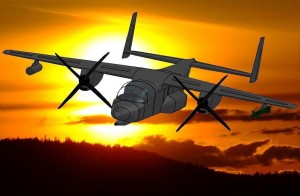 Friday, March 30 marked the end of the Fourth Year Aeronautical Engineering Capstone Design Project. In front of senior Air Force officers, DND civilians, and aerospace industry personnel, the Fourth Years presented their counter-insurgency, armed reconnaissance light aircraft, the AEE-12 Vanguard.
Having been challenged to become technical experts in their individual disciplines, as well as having learned how to work together through the setbacks and complications that are inherent in aircraft design, the Fourth Years learned how to think creatively and critically. In aircraft design, there is never only one solution, and so the Fourth Years learned that the answers are not always obvious and that the first answer is not necessarily the best one. Looking back, the path was long and hard, but through trials and tribulations we have accomplished something of which we can be proud.
The Officer Cadets involved in the project are: 25442 OCdt Jason David Berndt; 25479 OCdt James Junsub Byun; 25067 OCdt Jonathan Costa Campos; ; 25448 OCdt Angela Joan Dey; 25491 OCdt Grant Douglas Keith Dolamore; 25189 OCdt Corey Gander; 25402 OCdt Philip Patrick Gimpel; 25403 OCdt Jared Michael Gordon; 25192 OCdt Nevin Albert Hotson; 25501 OCdt Edward Nicholas Jensen; 25194 OCdt Alexander Kisielius; 25339 OCdt Claire Whitney Marchessault; 25421 OCdt Jared Allan Mellow; 25431 OCdt Kyle Thomas Miller; 25481 OCdt Andrew John Noris; 25353 OCdt Colin James O'Rourke; 25459 OCdt Chris Pratt; 25508 OCdt Thegne Thomas Rathbone; 25361 OCdt Logan John Sterling Reid; 25475 OCdt Dean Saroop; 25223 OCdt Gregory Calvin Theriau; 25437 OCdt Adam William Richard Trowbridge, and M0972 David Demel.
More photos of the presentation: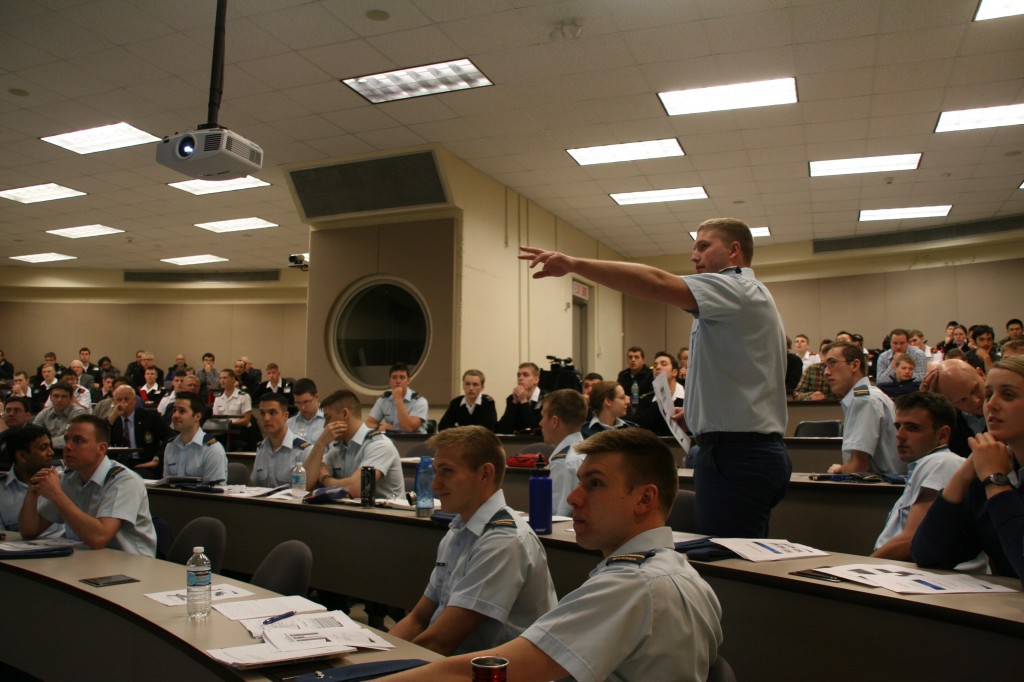 _______________________________________

4th Year Rotary Wing Class Gets Hands on Experience
Article and Photos by 25366 NCdt (IV) Mike Shewfelt
This past Thursday, 5 April, the 4th Year Rotary Wing class had the chance to get some real world experience when a CH146 Griffon Helicopter from 438 Sqn in St. Hubert, Quebec, came to RMC for the morning. The pilot and co-pilot gave the assembled cadets a look at the aircraft's systems and also discussed their recent experience with the Griffon in Afghanistan.
Following a safety briefing, the pilots took members of the class (and the author) up in the Griffon for a first-hand look at its capabilities. Each group of cadets, and there were three in all, was taken north of Kingston, where the pilots then put the aircraft through its paces. Without exception, these flights left the cadets with smiles on their faces, and gave them something to look forward to after graduation, now just a few weeks away, and they also left the author with a new found appreciation for helicopter pilots.
The experience was definitely a treat for all involved, and much thanks is due to Capt Geneviève Vallières, the instructor for AEE467, Rotary Wing Aircraft, who was the driving force behind getting the helicopter at RMC for the morning.
More photos of the morning: