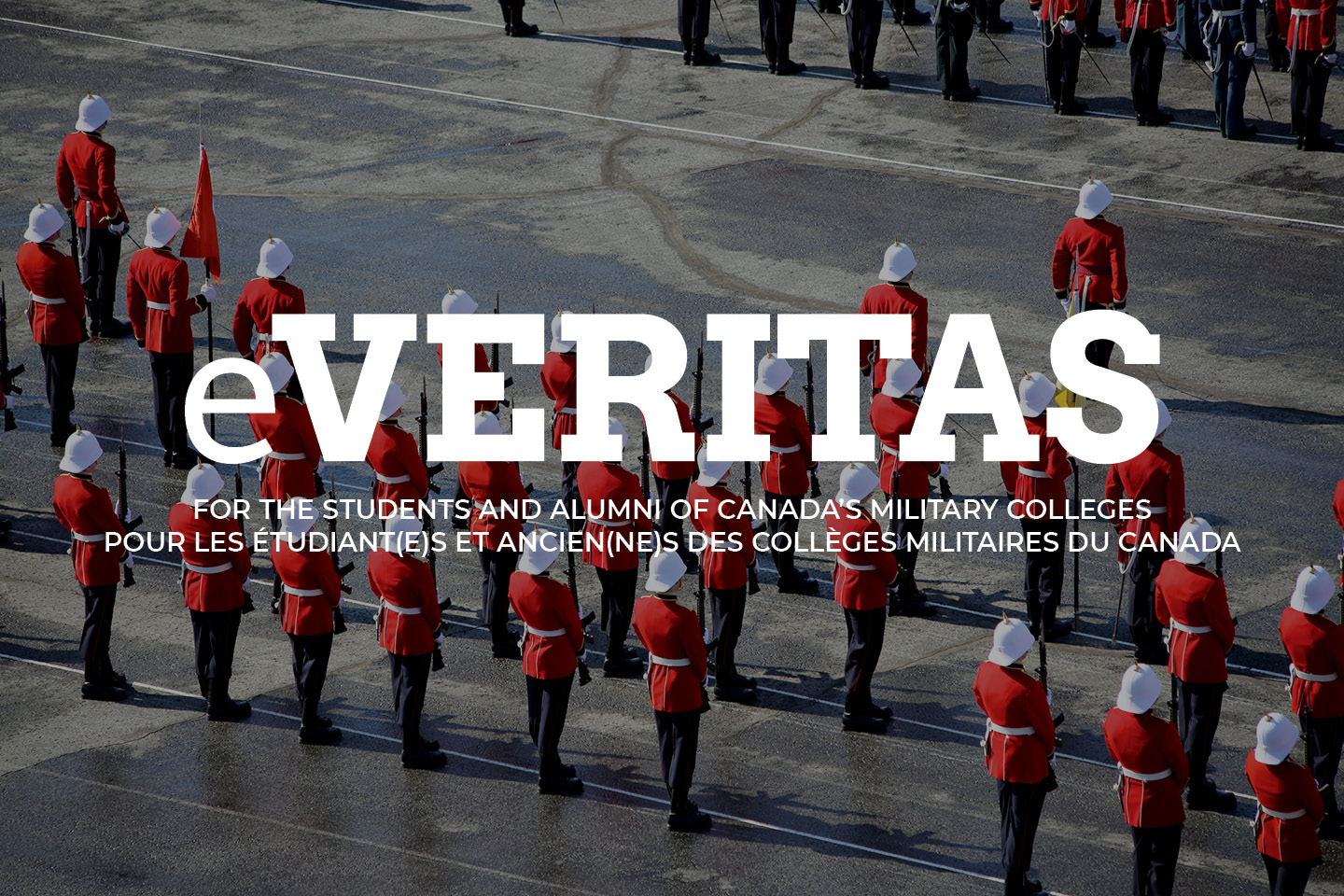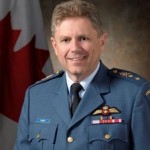 14330 Major-General Alain Parent (Class of 1984) (photo left) has been appointed Commander 1 Canadian Air Division / Canadian NORAD Region Headquarters in Winnipeg, MB since July 2011 after three years spent at Canadian Expeditionary Force Command in Ottawa. The move to Winnipeg was number 12 with his wife Guelda, and sons Matthew (18) and Ryan (15).
E0280 Colin Magee (RMC 1995) is a 3rd Year Ph.D Candidate (PhD ABD) Organizational Leadership at the University of Guelph. He recently successfully defended his research proposal which will examine Leadership in the Whole of Government context. He has earned both a BA – Military Arts and Science 1995 and a MA – War Studies – Command and Leadership from RMC 2004.
He has taught DS 592 – Modern Comprehensive Operations and Campaigning, DS 581 Strategic Leadership and PSE 402 – Leadership and Ethics, at RMC. Additionally he has taught Foundations of Leadership aspartame of University of Guelph's MA Leadship programme.
He is a LCol, infantry (RCR). He is currently serving at Canadian Forces College in Toronto, working in Directorate of Academics as instructor/lecturer primarily for NSP.
Jesse Longworth, M.A.Sc., P.Eng.joined the team at Steenhof Building Services Group in the Spring of 2010. He received his Masters of Applied Science in Structural Engineering from the Royal Military College of Canada in Kingston. Jesse has over 8 years of experience in the field of Structural Engineering. Jesse performs/reviews assessments and structural feasibilities studies on various buildings with consideration of integrating solar solutions. He conducts construction inspections and site reviews, ensuring work is performed in accordance with original engineering specifications. He is responsible to oversee the progress of specific construction projects, cost control, drawing review, co-ordination, facilitation and documentation of project development from contract award through to construction completion.
http://www.steenhofbuilding.com/company.php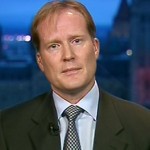 15488 Captain (ret'd) Sean Bruyea (RMC 1986) served as an Intelligence Officer in the Canadian Air Force for 14 years and was deployed to Qatar during the first Gulf War (1990-91). It was not until 1999, three years after his release from the Canadian Forces due to medical consequences of that war, that Sean began to advocate for the rights of disabled veterans, soldiers injured in military service and their families. Since that time, Sean has written and had published over 30 articles, Sean's first article was to make the case for the creation of a veterans' ombudsman. He has been quoted more than 200 different instances by all national and most regional print, television and radio media. He has testified before Parliamentary Committees on six separate occasions about issues affecting injured serving and retired Canadian Forces members and their families. http://www.seanbruyea.com     seankis@rogers.com
 18992 Mark Zienowicz (RRMC ) is the Vice President of Voda Computer Systems Ltd., the leading supplier of computer hardware, networks and related services in Southern British Columbia. Mark's passion for bringing the best and most innovative IT services to the Interior of British Columbia was the core theme behind the idea for Voda Computer Systems. He completed two years of aerospace engineering at Royal Roads Military College and a degree in biomechanics and kinesiology from theUniversity of Calgary. http://www.vodagroup.com/biographies.html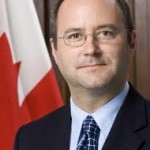 15539 Peter Lundy (RMC 1986) is Canada's Ambassador to the Kingdom of Denmark. He holds a BA Honours [History and Political Science], Royal Military College of Canada, 1986; MBA [International Business],  University of British Columbia, 1993. He joined the Department of Foreign Affairs and International Trade in 1993, having previously served with the Princess Patricia's Canadian Light Infantry in Calgary, Winnipeg and Germany.
Since joining the Department, he has been posted abroad as Trade Commissioner in Caracas, and as Investment and Strategic Alliance Program Manager in Chicago. At headquarters, he has held the positions of Deputy Director, Central Europe and Eastern Mediterranean Division, as well as Senior Desk Officer in the South America Division and the International Finance Division. His last assignment was as Director of the Nordic, Central Europe and Eastern Mediterranean Division.
http://www.canadainternational.gc.ca/denmark-danemark/bilateral_relations_bilaterales/message_bio.aspx?lang=eng&view=d
13859 Ivor da Cunha (RMC '83) is an independent consultant with LeapFrog Energy Technologies Inc. and has over twenty five years of energy efficiency with electricity and natural gas utilities, industrial customers, and international energy agencies. He has led RETScreen workshops across Canada, as well as in China, Singapore, Indonesia, Korea and the Philippines. Mr. da Cunha holds a Bachelor of Fuels and Materials Engineering from the Royal Military College of Canada, and an MBA (Marketing) from Queen's University at Kingston. He is a licensed member of the Professional Engineers of Ontario and also holds the Certified Measurement and Verification Professional (CMVP) designation. ivor.dacunha@gmail.com    http://leapfrogenergy.design.officelive.com/default.aspx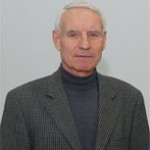 6593 Reg Bird (RRMC RMC 1965) is a member of the British Columbia Premier's Technology Council. Reg is a Fellow of Royal Roads University as well as sits on the Foundation board of Royal Roads University. He is a member of the Business Advisory Board at the University of Victoria and is a member of the board of directors of Vecima Networks, a high tech firm headquartered in Victoria. He also is a member of the Advisory Board of MITACS a federal government sponsored institution and sits on the steering committee of the Information Communication Technology Council ICTC in Ottawa. Reg attended Royal Roads when it was a military college and graduated in Electrical Engineering from the Royal Military College in Kingston, Ontario. He is a graduate of the Banff school of Advanced Management, BSAM, and the Harvard Advanced Management Program in Boston. He lives with his wife Susan in Victoria.
http://www.gov.bc.ca/premier/technology_council/biographies.html
Kevin Shortt is involved in research on a new generation of laser communications system for use in ground-to-satellite communications while pursuing a masters degree in electrical engineering at the Royal Military College of Canada. He is also serving as President of the Canadian Space Society, Canada's leading non-profit organisation dedicated to space technology development. He has worked in Canada's space industry for over 8 years and has contributed to some of Canada's largest space missions. From 2004 to 2006, he worked with the design team responsible for the lidar instrument on board NASA's Mars Phoenix Scout mission which operated on the Martian surface for  5 months in 2008.
http://www.science.gc.ca/default.asp?lang=en&n=B823411E-1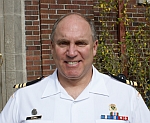 11971 Lieutenant Commander Glen Thomas (RRMC RMC 1978) is currently the Commanding Officer and Admin Officer at Can Flt Pac HQ Esquimalt and is the Fleet Rep and Treasurer at the Esquimalt Military Family Resource Center.
He is a graduate of the Royal Military College in 1978 with a Bachelor of Arts in Commerce. He has spent 33 years in the Navy including 21 in the regular forces and 12 in the reserves. The father of Matthew and William, Glen currently lives in Saanich. Glen has an interest in badminton, tennis, cycling and hiking.  http://www.esquimaltmfrc.com/aboutus/board/bios.php