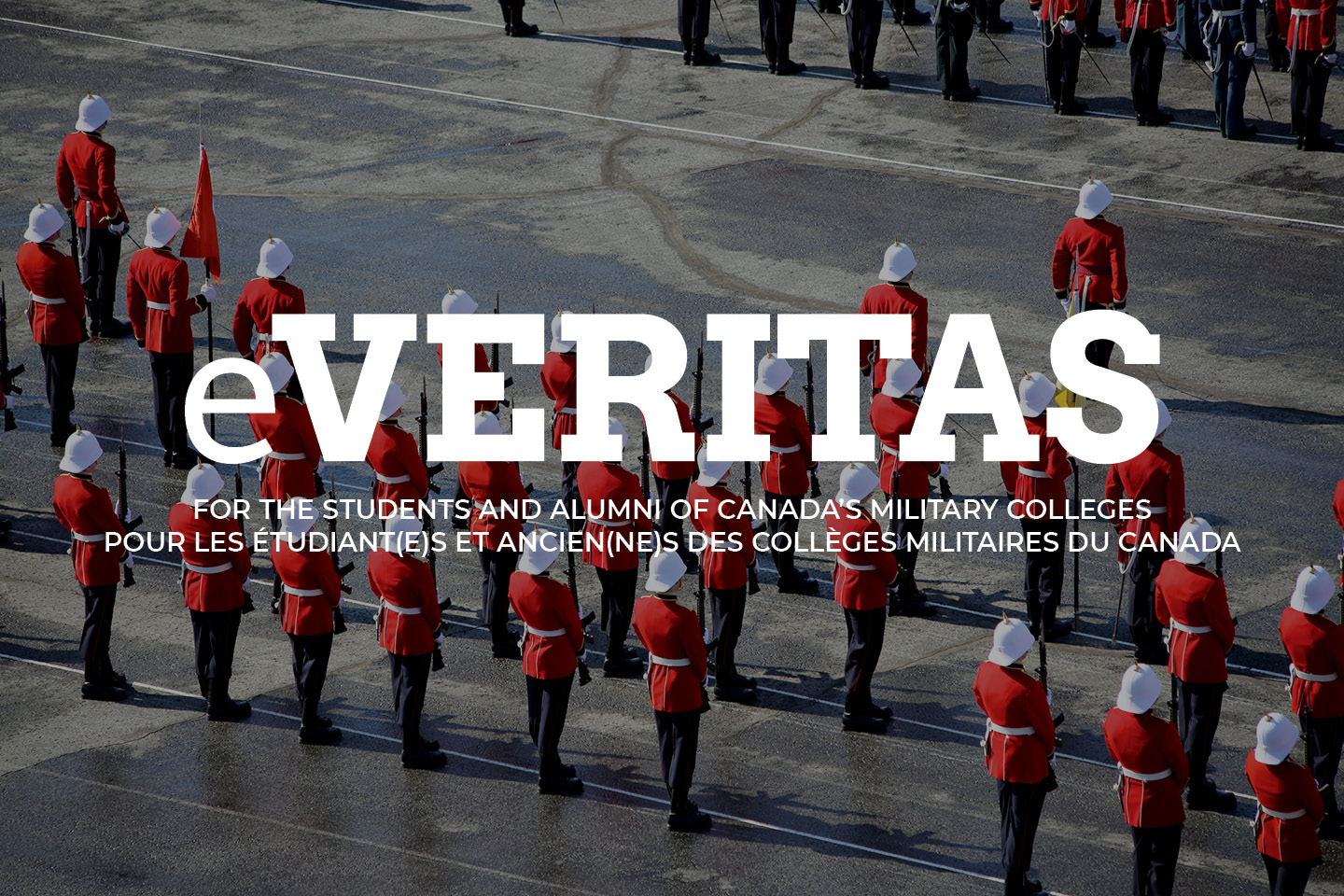 In This Issue 27:
MaxSys Staffing & Consulting: 15737 Bryan Brulotte At It Again!
Record Breaking Ex Cadet – 10263 Don Lovell Competing in Moose Jaw This Week
23555 Lieutenant (Navy) Nadia Shield's View From the Bridge
Looking back through the 1963 Review…
RM Quigley Grand-Slam Award for RMCC Prof – Dr. Richard J Bathurst
Day One: How they do it at West Point
10 Years Ago: Has It Really Changed?
A Testimonial to 12497 Chris Blodgett
Morale Building Quotes from Louis Pasteur
***

ENCORE:

To find an article: copy title into the search bar on the top of the website and press the 'enter' key.

To search for an individual: type their name into the search bar and press the 'enter' key.
Reunion Weekend Golf Classic – Friday 25 Sep – Early Bird Bonus!
2015 Reunion Weekends SITREP / RAPSIT sur les fin de semaines des retrouvailles pour 2015
RMC, CMR and RRMC Class of 1995: 20 Year Reunion
Reine Dawe: Love, Loss and the Life Lessons she has Learned
Veritas magazine in postal mail boxes soon…
A God-Oriented Story – Post Suicide
New Benefit for Members – Perkopolis – Bénéfice nouveau pour les Membres
Heritage Lane Project RMC / CMR Saint-Jean Projet du chemin patrimonial
Jobs – Careers / Carrières (13)
A 75th Anniversary Update on the Royal Roads Paverstone Project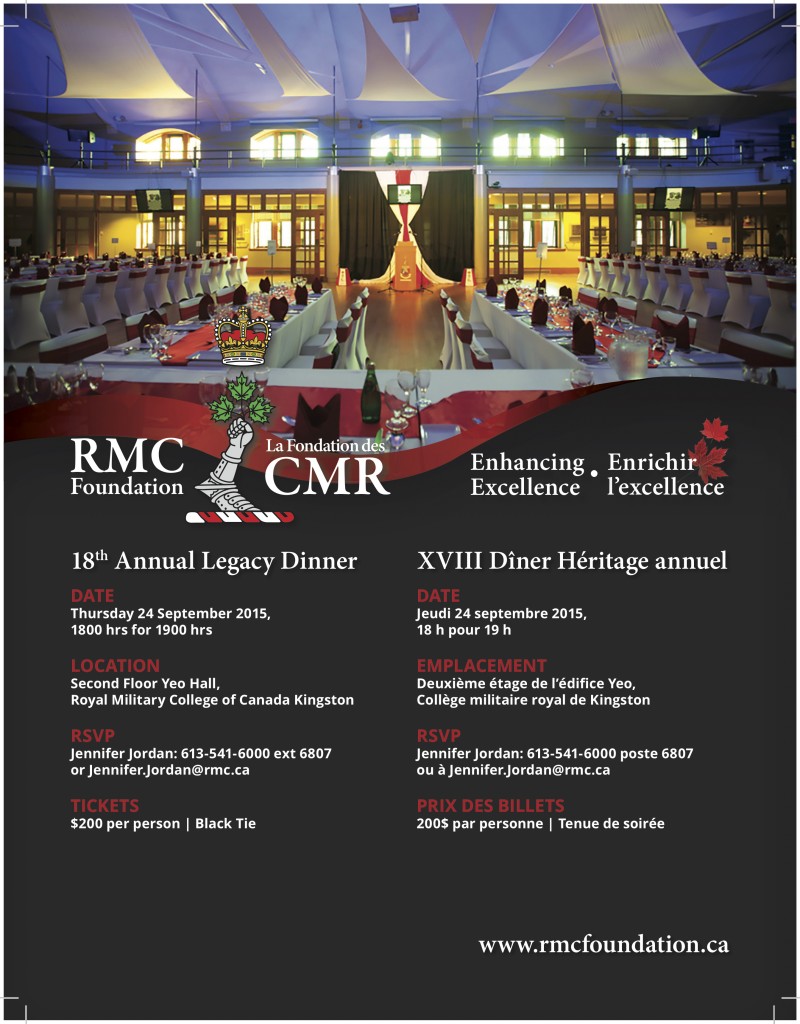 ***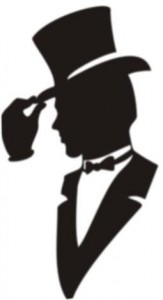 A tip of the hat to the following members who just recently updated their Club membership status: Chapeau aux membres suivants qui ont tout récemment mis à jour leur adhésion au Club:
 3173 John Stewart; 6845 Paul Northover; 7207 Edmond Ferenczi; 8588 William Tait; 9844 James Kidd Simpson; 11027 Kenneth Watkin.

(For those who have let their membership lapse during 2014 & before – we miss you. Please update soon.)