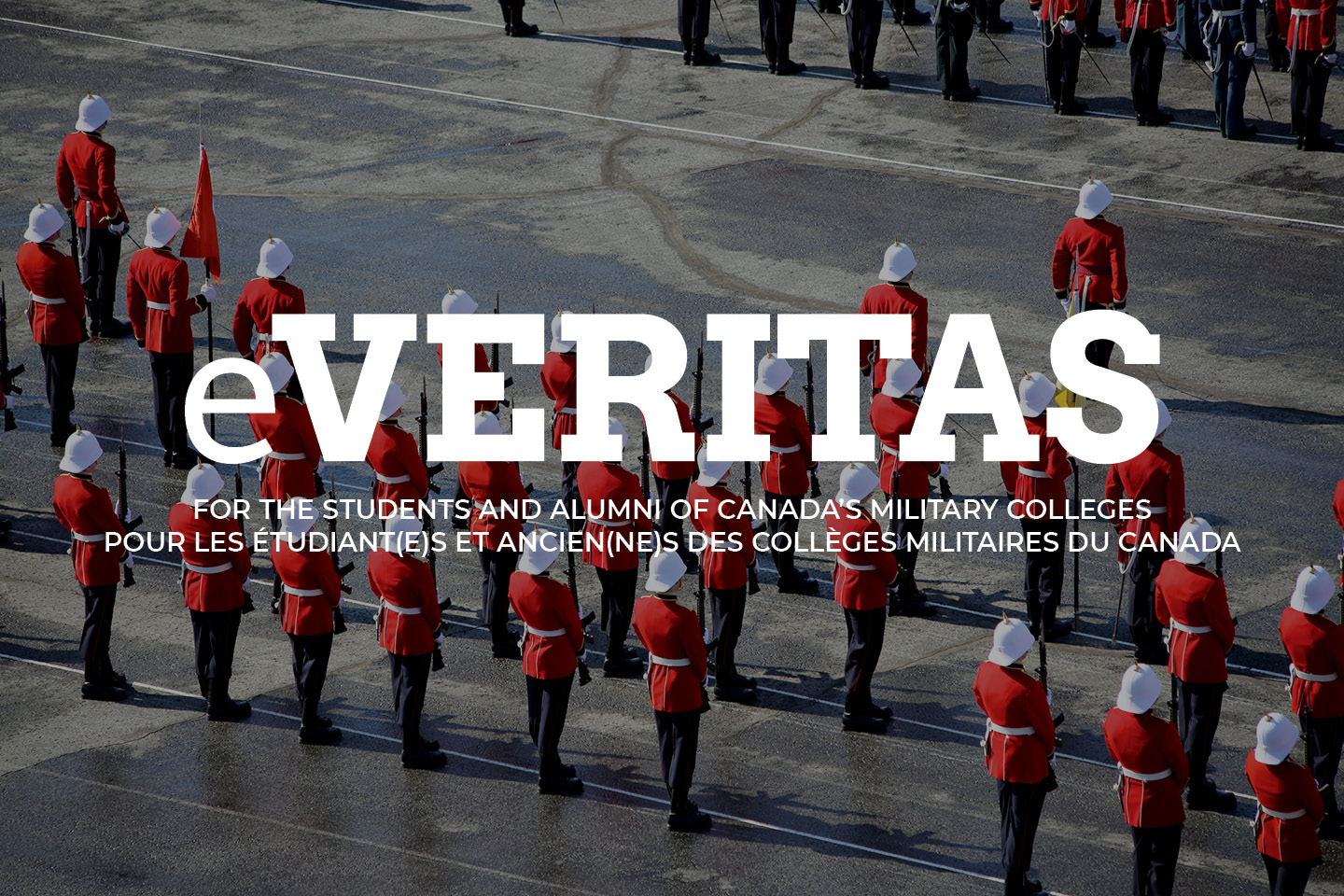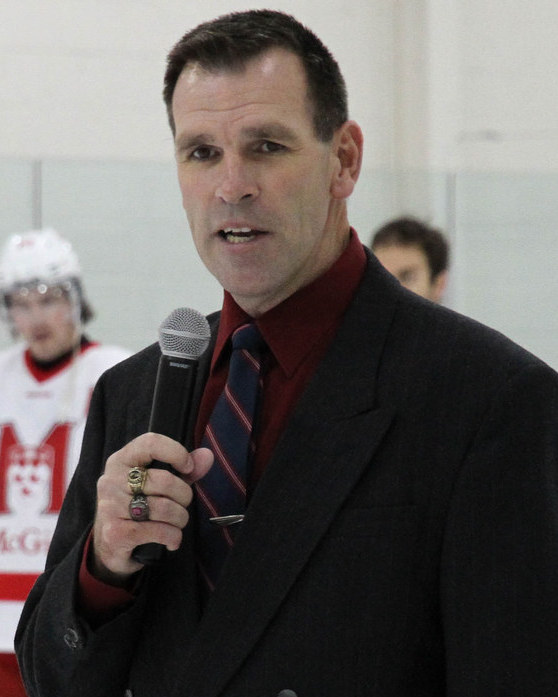 ***
Honouring our hockey past: Mo Molaski – more below…

***

Flickr link which takes you to all our e-Veritas albums. HERE
SPECIAL THANKS TO OUR VOLUNTEER PHOTOGRAPHERS:
Melanie Hughes, James Howells, Tristan Thomson; Blake Simpson, Erik St Gelais; Colin de Grandpré; ALOY OCdt Victoria Pierrot & Denice Zoretich
***
For all those writing exams – Good luck!
Bonne chance à tous ceux qui doivent écrire des examens!
In This Issue 49:
Première édition du Bulletin du Collège militaire royal de Saint-Jean
First Edition of the newsletter of the royal military college of Saint-Jean
RÉSEAUTAGE AU SEIN DU CLUB DES ANCIENS des
COLLEGES MILITAIRES ROYAUX DU CANADA CHAPITRE FORT ST-JEAN
16009 Steve Molaski: Much more than 210 points
1958 – Ex-Cadet trapped in Havana while Castro pranced into town
Back at RMCC: Where it all started 33 years ago!
14080 Andy Scott to coach Ex Cadets against West Point Alumni
1925:What was going on at RMC 90 Years ago (staff perspective)
PAG:The Recovery Road & Div traditional dinners
Photography Club more than proving their worth
The R.M.C. – 1921-1925 – The Ugly, the Bad, and the Good (Part 1)
Morale Building quotes from Carl Gustaf Mannerheim
ENCORE:
To find an article: copy title into the search bar on the top of the website and press the 'enter' key.
To search for an individual: type their name into the search bar and press the 'enter' key.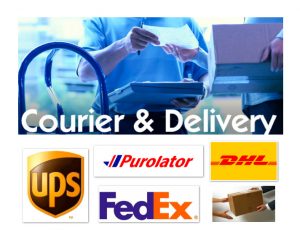 Ship For Less & e-Veritas strike-up sponsorship deal
16009 Steve Molaski: #23 on his jersey; #1 in their hearts
Troy Merrick: The life & times of Steve Molaski
La Chasse-Galerie 2016 Rideau Canoe Trip
Kingston Fall Dinner & Christmas / Holiday Functions
Nominations for candidates for the Wall of Honour are now being accepted for 2016
e-Veritas Sponsorship Drive / Campagne de parrainage d'e-Veritas
Featured Business & Thank You Sponsors
Jobs – Careers / Carrières
***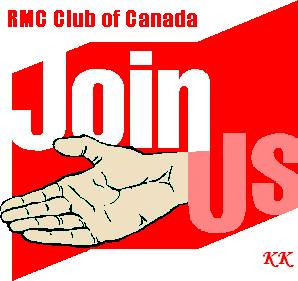 A tip of the hat to the following members who just recently updated their Club membership status: Chapeau aux membres suivants qui ont tout récemment mis à jour leur adhésion au Club:
4849 Charles Nicholson; M0135 Don W McLeod – Lifetime Membership

We will soon be sending out reminder letters to members who have not renewed their Club membership over the past year and more. It would be greatly appreciated if those who let their membership lapse to renew asap; which will cut back on our expense of sending out reminders.
For memberships due to expire soon; please contact us asap with your renewal.
Thank you in advance for your kind cooperation.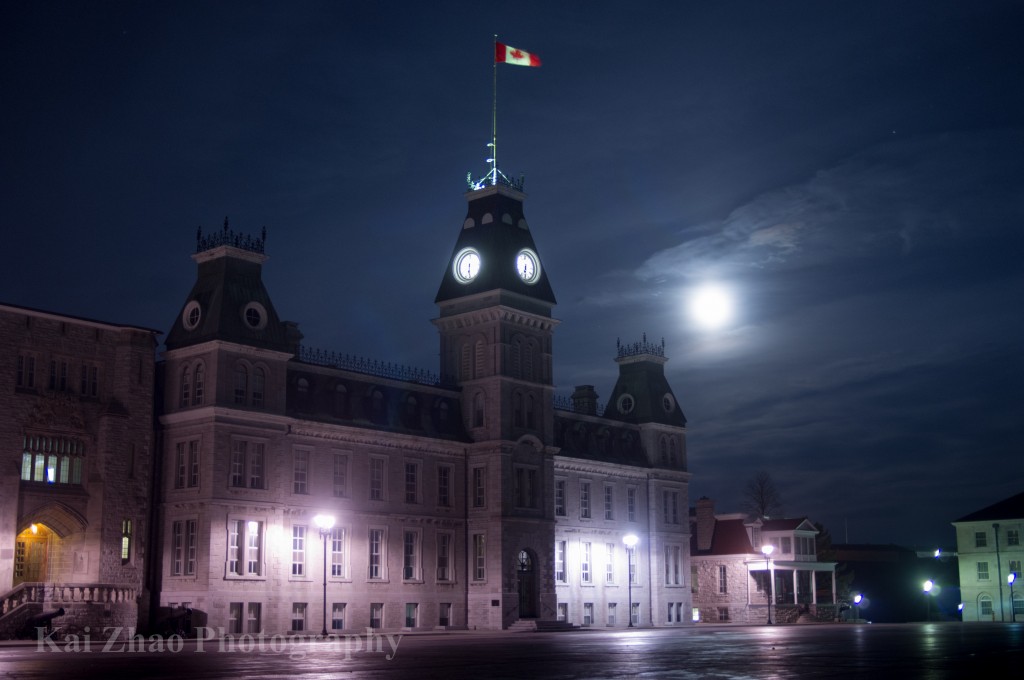 Memories from one year ago. Photo by Kai Zhao