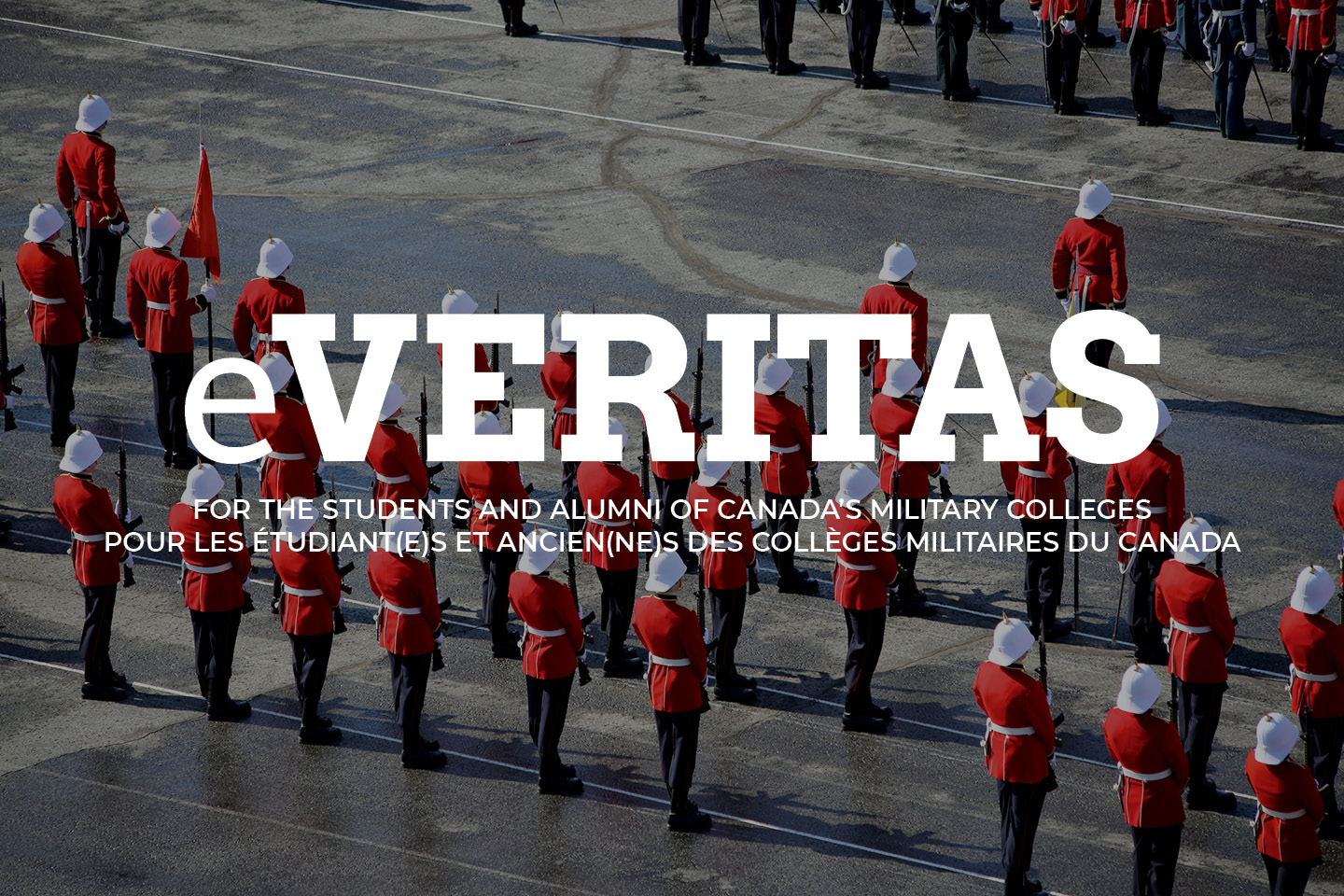 The Edmonton Chapter of the Ex-cadet Club's annual BBQ and Golf day will once again be held at the Black Bull Golf Course and 5846 Peter and Elaine Watson's cabin at Pigeon Lake on Saturday August !6th. Any Ex-Cadets and their families that are in the area are welcome. For further details please contact the Chapter President Trent Kane at trent.kane@me.com.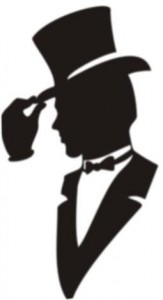 A tip of the hat to the following members who just recently updated their Club membership status: Chapeau aux membres suivants qui ont tout récemment mis à jour leur adhésion au Club:

B0138 Roger Cyr; 3138 Norman Kerr; 10003 Gerry Morey – Lifetime Membership.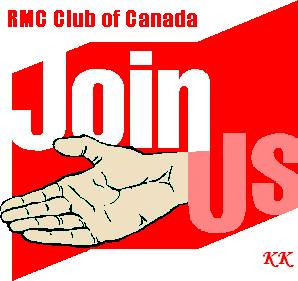 In This Issue 26:
***
Employment Opportunities at the Royal Military College of Canada
Check here
Emplois disponibles au Collège militaire royal du Canada
Article
ENCORE:
To find an article: copy title into the search bar on the top of the website and press the 'enter' key.
To search for an individual: type their name into the search bar and press the 'enter' key.
Careers / Carrières
Meet Some of Our 212 Partners
e-Veritas: Reality
Class Number # 2 in the top 10 classes countdown – Class of 1965
CMR SAINT-JEAN – 5/7 SEPT 2014 –
FIN DE SEMAINE DES RETROUVAILLES –

HOMECOMING WEEK-END
The 2014 Class of 1965 Teaching Excellence Award /
Le Prix d'excellence en enseignement de la Promotion 1965
Royal Roads Paverstone Project
17th Annual Legacy Dinner
QUOTE(S) OF THE WEEK
Morale building quotes from Fleet Admiral Bill Halsey:
"There are no extraordinary men…..just extraordinary circumstances that ordinary men are forced to deal with."
"I never trust a fighting man who doesn't drink or smoke."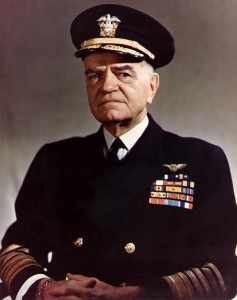 William Frederick Halsey, Jr., was born in Elizabeth, New Jersey, on October 30, 1882, the son of the late Captain William F. Halsey, U. S. Navy. As a Navy junior, he made the usual round of schools prior to his appointment to the Naval Academy. President McKinley gave him an appointment in 1900.
While at the Naval Academy he distinguished himself in class committees and athletics, but not in scholarship. He was a member of the "Lucky Bag" yearbook staff, won his letter in football as a fullback and was president of the Athletic Association. As a First Classman, he had his name engraved on the Thompson Trophy Cup as the Midshipman who had done the most during the year for the promotion of athletics.
Upon graduation in February 1904, he was assigned to USS Missouri and later transferred to USS Don Juan de Austria in which he was commissioned an Ensign after having completed the two years at sea — then required by law. In 1907, he joined USS Kansas and made the famous World Cruise of the Fleet in that battle ship.
For the next almost 25 years practically all his sea duty with the Fleet was in destroyers, starting in 1909 with command of USS DuPont (TB-7 commissioned in 1897), USS Lamson, USS Flusser and USS Jarvis. In 1915 he went ashore for two years of duty in the Executive Department at the Naval Academy.
During WWI he served in the Queenstown Destroyer Force in command of USS Benham and USS Shaw. From 1918 to 1921 he continued his destroyer service in command of USS Yarnell, USS Chauncey, USS John Francis Burnes and Destroyer Division Thirty-two. In October of 1920 he assumed command of USS Wickes and of Destroyer Division Fifteen. At that time a destroyer division commander also commanded the division flagship. Another shore cruise sent him to duty in the Office of Naval Intelligence, in Washington, — which was his only duty assignment in that city. In October 1922, he was ordered as Naval Attache at the American Embassy in Berlin, Germany. One year later, he was given additional duty as Naval Attache at the American Embassies in Christiana, Norway; Copenhagen, Denmark; and Stockholm, Sweden.
On completion of that cruise he returned to sea duty, again in the destroyers in European waters, in command of USS Dale and USS Osborne. Upon his return to the U.S. in 1927, he served one year as Executive Officer of the battleship USS Wyoming — and then for three years in command of USS Reina Mercedes, station ship at the Naval Academy. He continued his destroyer duty on his next two-years at cruise starting in 1930 as Commander Destroyer Division Three of the Scouting Force. In 1932 he went as a student to the Naval War College.
Then in 1934, he embarked on his aviation career when he reported to the Naval Air Station, Pensacola for flight training. He was designated a Naval Aviator on 15 May 1935, and went in command of the carrier USS Saratoga for two years, followed by one year in command of the Naval Air Station, Pensacola. In 1938, when he reached flag rank, he held successive commands of Carrier Division Two in USS Yorktown and Carrier Division One in Saratoga. In 1940, he became Commander Aircraft Battle Force with the rank of Vice Admiral. He was in USS Enterprise in that command when World War II broke out. In April 1942 he was designated Commander Task Force Sixteen, in Enterprise to escort the carrier USS Hornet to within 800 miles of Tokyo to launch the Army planes for the initial bombing of Japan.
In October l942 he was made Commander South Pacific Forces and South Pacific Area. With the rank of Admiral, and for the next 18 months he was in command of that area during the offensive operations of the U. S. Forces. In June 1944 he assumed command of the Third Fleet, and was designated Commander Western Pacific Task Forces. As such, he operated successfully against the Japanese in the Palaies, Philippines, Formosa, Okinawa and South China Sea. Subsequent to the Okinawa campaign in July 1945, his forces struck at Tokyo and the Japanese mainland. The last attack of his forces was on 13 August 1945. Admiral Halsey's flag was flying on USS Missouri on 2 September in Tokyo Bay when the formal Japanese surrender was signed onboard.
Immediately thereafter, 54 ships of the Third Fleet, with his four-star flag in USS South Dakota, returned to the United States for annual Navy Day Celebrations in San Francisco on 27 October 1945. He hauled down his flag in November of that year and was assigned special duty in the office of the Secretary of the Navy. On December 11, 1945, he took the oath as Fleet Admiral becoming the fourth and last officer to hold the rank.
Later, Fleet Admiral Halsey made a goodwill flying trip through Central and South America covering nearly 28,000 miles, and 11 nations. He was relieved of active duty in December 1946, and upon his own request transferred to the retired list on 1 March 1947. Upon retirement, he joined the board of two subsidiaries of the International Telephone and Telegraph Company and served until 1957. He was active in an unsuccessful effort to preserve the USS Enterprise as a national shrine, and was an elected Honorary Vice President of the Naval Historical Foundation.
He died on 16 August 1959 at Fishers Island Country Club.