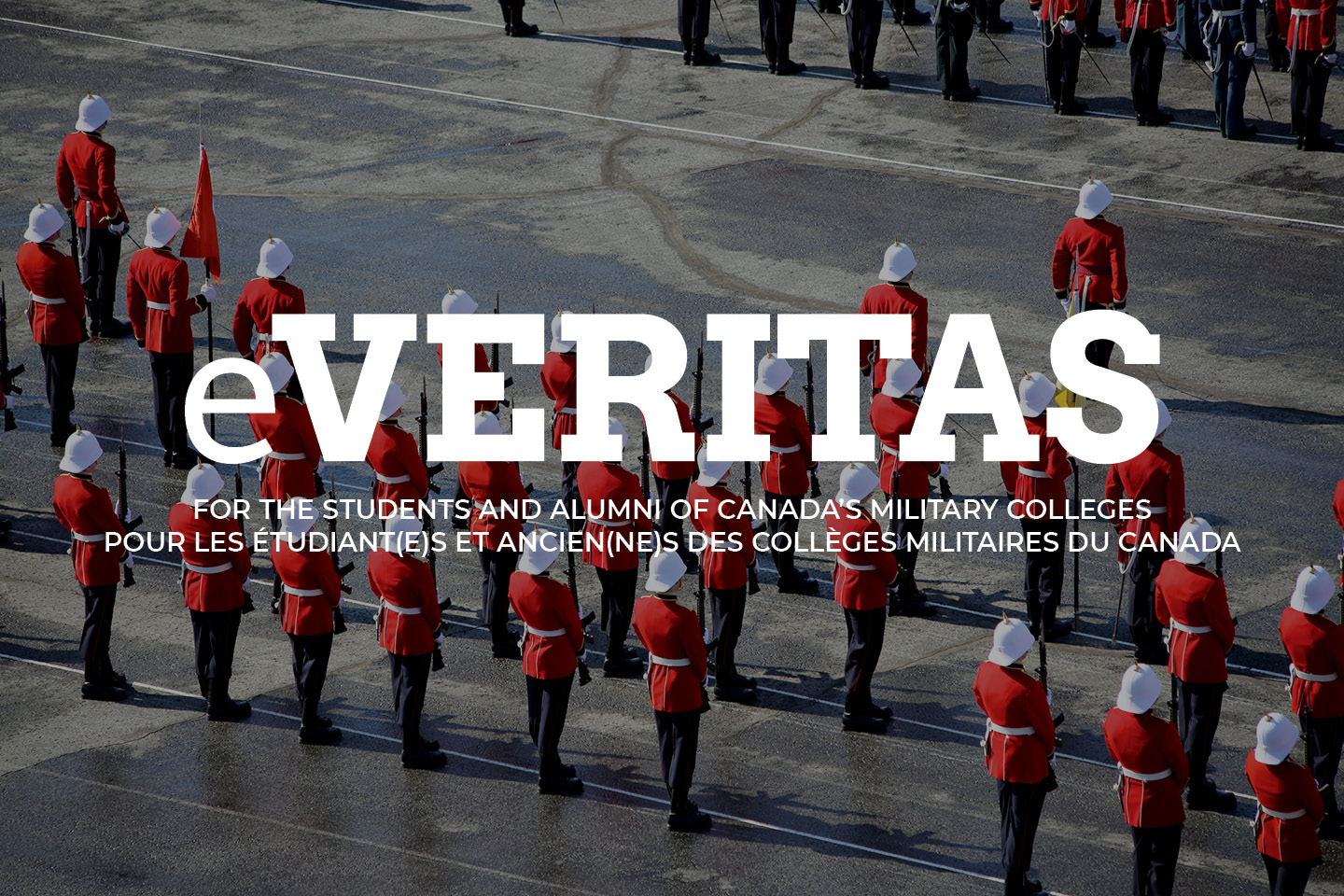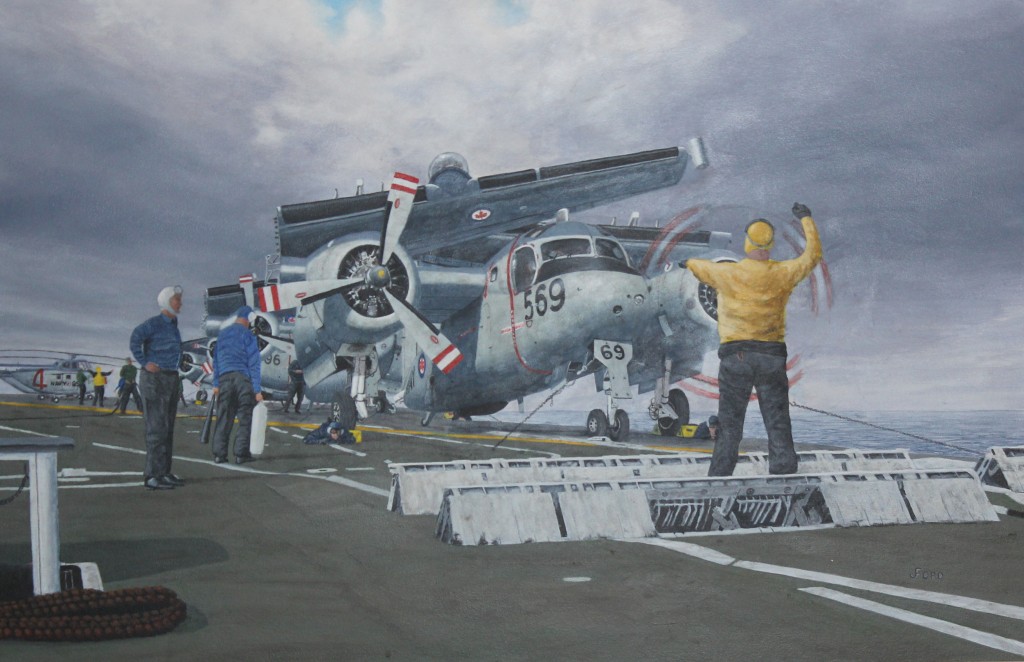 Can now be viewed on the 3rd floor of Mackenzie Building (Photo by Jennifer Jordan)
***
x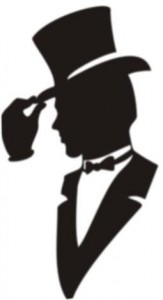 A tip of the hat to the following members who just recently updated their Club membership status: Chapeau aux membres suivants qui ont tout récemment mis à jour leur adhésion au Club:
2864 Pierre Bussieres; 3156 Norman Morris; 4908 Stanley Franklin; 5100 Stephen W Spero; 7207 Edmund Ferenczi; 7660 Martin Hankes-Drielsma;  8052 George B Maday – Lifetime Membership; 8053 Kenneth Malyon; 8277 Serge Gaudreau; 9548 Rémi Landry;
12207 Kevin McCarthy – Lifetime Membership; 12179 Robert L Hills.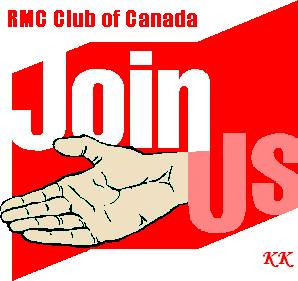 Notices – Any / all Reunion Classes are encouraged / invited to provide details concerning their particular weekend arrangements to be included in e-Veritas over the coming weeks. Send to: william.oliver@rmc.ca
Avis – Nous invitons/encourageons toutes les Classes de Réunion à nous faire parvenir les détails des arrangements pour leur fin de semaine en particulier afin de les inclure dans e-Veritas au cours des prochaines semaines. Envoyez à : william.oliver@rmc.ca
In This Issue 32:
***
ENCORE:
To find an article: copy title into the search bar on the top of the website and press the 'enter' key.
To search for an individual: type their name into the search bar and press the 'enter' key.
RMC Foundation Top 10 Classes – #4 – Class of 1953
***
Jobs – Careers /
Carrières
***
CMR SAINT-JEAN – 5/7 SEPT 2014 –
FIN DE SEMAINE DES RETROUVAILLES –

HOMECOMING WEEK-END

***
QUOTE(S) OF THE WEEK
Morale Building Quotes from No. 1633 Major General Chris Vokes (one of our own):
"The meek are a hell of a long way from inheriting the earth."
"I looked for certain attributes in a soldier. I know the modern method is to put the attributes into a computer and see what comes out. But as far as I am concerned, the computer is the worst damn instrument devised by man to screw up man-management."
"Generals do not always run wars the way they would like to, nor the troops under them."
"Command is often not what you do, but the way you do it."
"No one's reputation is quite what he himself perceives it ought to be."
NOTE FROM 12570 MIKE KENNEDY (who has been supplying e-Veritas with these type quotes over the past number of Issues): Judging from the above, you can instantly tell this man is Irish (apparently he was referred to as "Paddy" by his classmates). Former RMCC Sergeant Major Fournier had Irish blood in him as well. Also interesting to note is the fact that, like myself, Vokes earned degree from McGill.
Major-General Christopher Vokes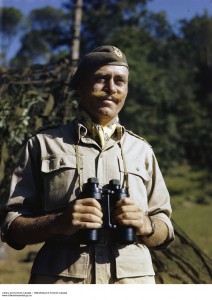 Christopher Vokes, born in Armagh, Ireland, on April 13th, 1904; died in Oakville, Ontario, on March 28th, 1985. Canadian Army Officer.
The son of a British officer, Chris Vokes was educated at the Royal Military College in Kingston, Ontario, from 1921 to 1925. Upon graduating, he joined the Royal Canadian Engineers of the Permanent Force. In 1926-1927, he was a student at McGill University in Montreal and was awarded a Bachelor's Degree in Science. He completed his education with a two-year stay (1934-1935) at the Camberley Staff College in England.
Starting in 1939, Vokes rapidly rose through the ranks of the Canadian General Staff. With the 1st Infantry Division, he served as Adjutant General, Assistant Quartermaster General, General Staff Officer, grade 1, and as Officer Commanding the Princess Patricia's Canadian Light Infantry. He proved to be an outstanding operation officer and on June 24th, 1942, was promoted to Brigadier, in charge of the 2nd Infantry Brigade.
It was under Vokes that the 2nd Infantry Brigade landed in Pachino on July 10th, 1943, and started its march through Sicily's rugged terrain. The Brigade crossed over to mainland Italy in September 1943. On November 1st of that year, Vokes was appointed commander of the 1st Canadian Infantry Division and promoted to Major-General. He took part in the bitter fighting leading to the capture of Ortona on December 27th, 1943. A few months later, on May 23rd, 1944, the 1st Canadian Division, progressing along the Liri Valley, broke through the Adolf Hitler Line. Under Vokes' command, the 1st Division stayed its northwards course and pierced the Gothic Line on September 3rd, 1944.
On December 1st, 1944, Vokes, was given command of the 4th Canadian Armoured Division. He led his troops through the Battle of the Hochwald, in February-March 1945, then across the plains of northern Germany to the final victory. From June 1945 to May 1946, Vokes remained in Europe as General Officer Commanding the Canadian Army Occupation Force.
Back in Canada, General Vokes was put in charge of the Canadian Army's Central Command and later of Western Command. He retired from the military in 1959 and, in 1985 published his memoirs, My Story.