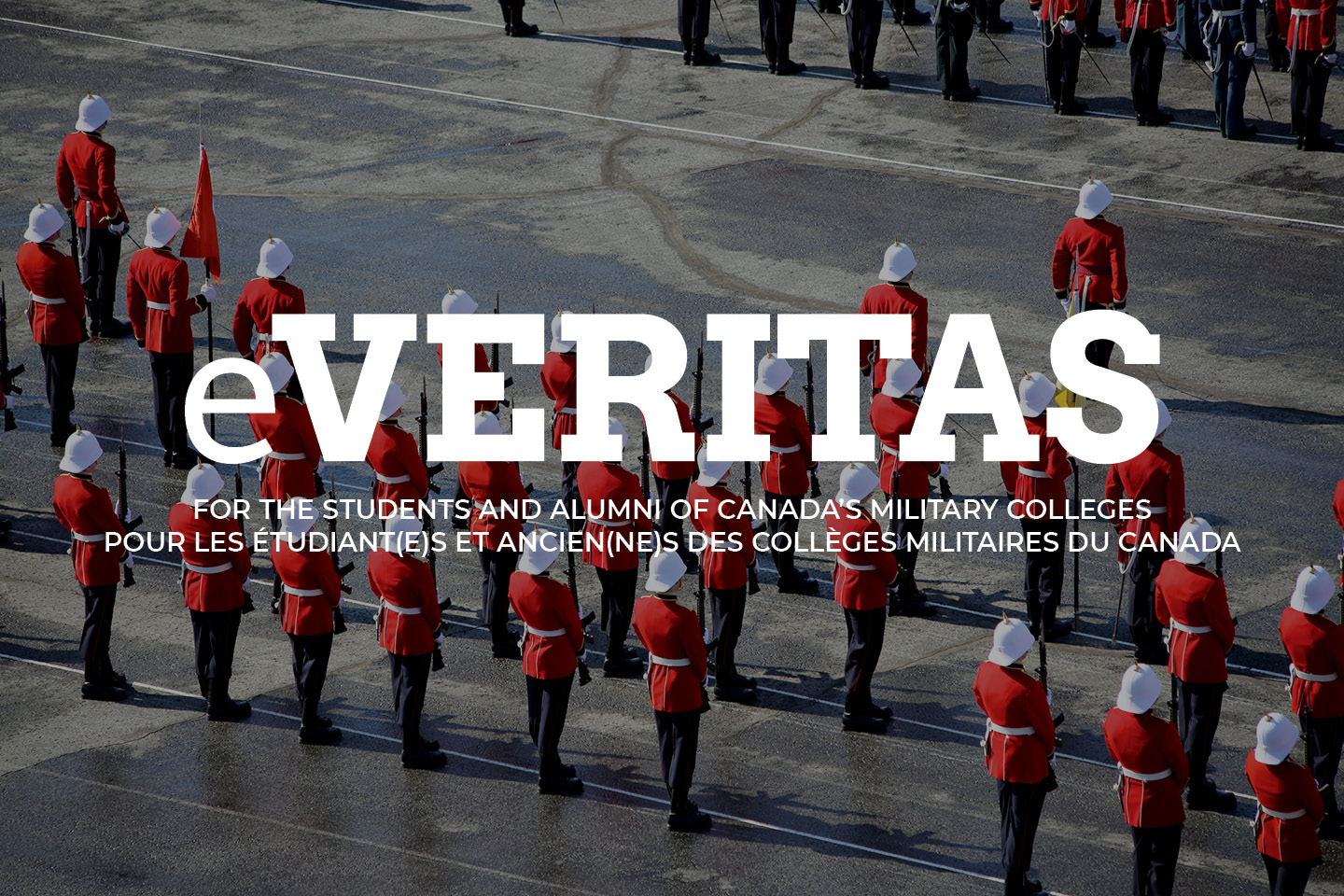 Reminders: 11-13 September 2015
RMC SAINT-JEAN HOMECOMING WEEKEND
Fin de semaine des Retrouvailles 2015 CMR Saint-Jean | CMR Saint-Jean Homecoming Weekend
***
Royal Roads Homecoming 2015
***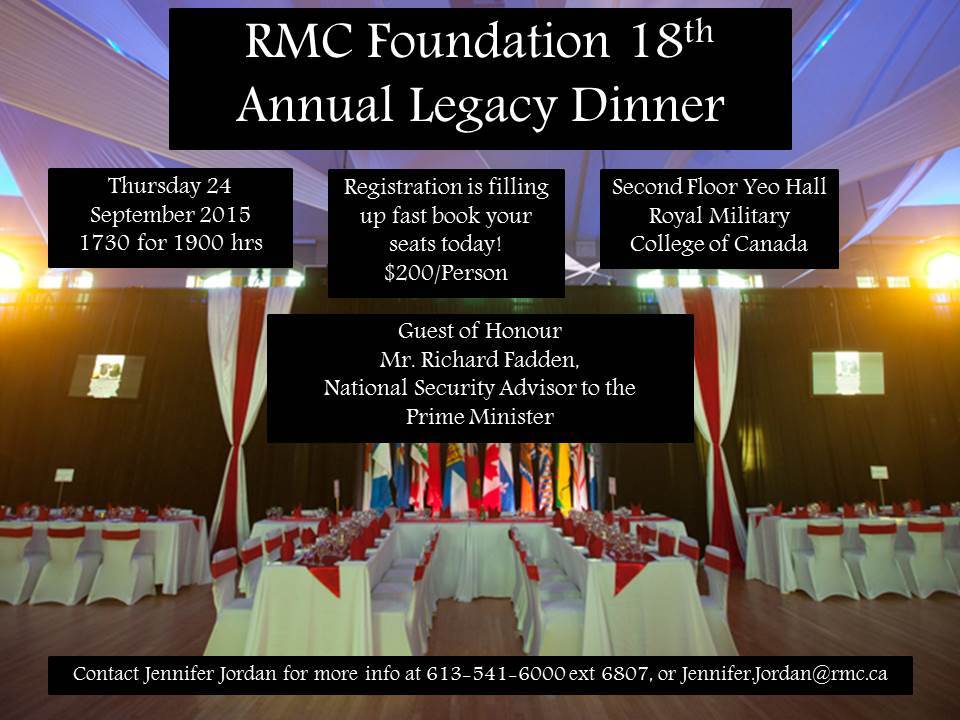 ***
In This Issue 36:
Young Leaders Who Will Shape RMCC History
FYOP 2015: Week One in the Books
College brass pays a visit / Une visite des leaders du Collège
Cadets experience high profile OJE
The First C in RMCC: 10763 Dr. Randall Wakelam's academic success story
Which Ex Cadet Said What? When? Why?
Flashback: Queen's woman gives RMC unexpected preview of 1980
CHINA PEACE MEDAL AWARDED TO BATTLE OF HONG KONG VETERAN & BOOK AUTHOR
The dog days of summer are over
Morale Building Quotes from Stonewall Jackson
Deathsxx

 ENCORE:
To find an article: copy title into the search bar on the top of the website and press the 'enter' key.
To search for an individual: type their name into the search bar and press the 'enter' key.
Jobs – Careers / Carrières
Looking back through a number of  Reviews…
14458 Dr Harry Kowal: The Corporal Knew Best
Blue Jays Memories of '85

Stanley / Withers / Dallaire unveiling ceremony – 26 Sept 
Reunion Weekend: Red & White Sports Challenge
UPDATED: Looking for 15 Ex Cadets; Reunion Weekend for Red & White Sailing Regatta
Army West Point Weekend 2016: To Include Two Alumni Games
Reunion Weekend Golf Classic – Friday 25 Sep
2015 Reunion Weekends SITREP / (CMR Update)
RAPSIT sur les fin de semaines des retrouvailles pour 2015
RMC, CMR and RRMC Class of 1995: 20 Year Reunion
New Benefit for Members – Perkopolis – Bénéfice nouveau pour les Membres
Heritage Lane Project RMC / CMR Saint-Jean Projet du chemin patrimonial
Alumni Award recipients embody Royal Roads' 75-year legacy: 2897 Herb Pitts
***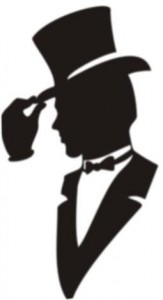 A tip of the hat to the following member who just recently updated their Club membership status: Chapeau aux membres suivants qui ont tout récemment mis à jour leur adhésion au Club:
12520 Alan Cook. (We had others renew, however, the paperwork was not processed when we went to press)

(For those who have let their membership lapse during 2014 & before – we miss you. Please update soon.)