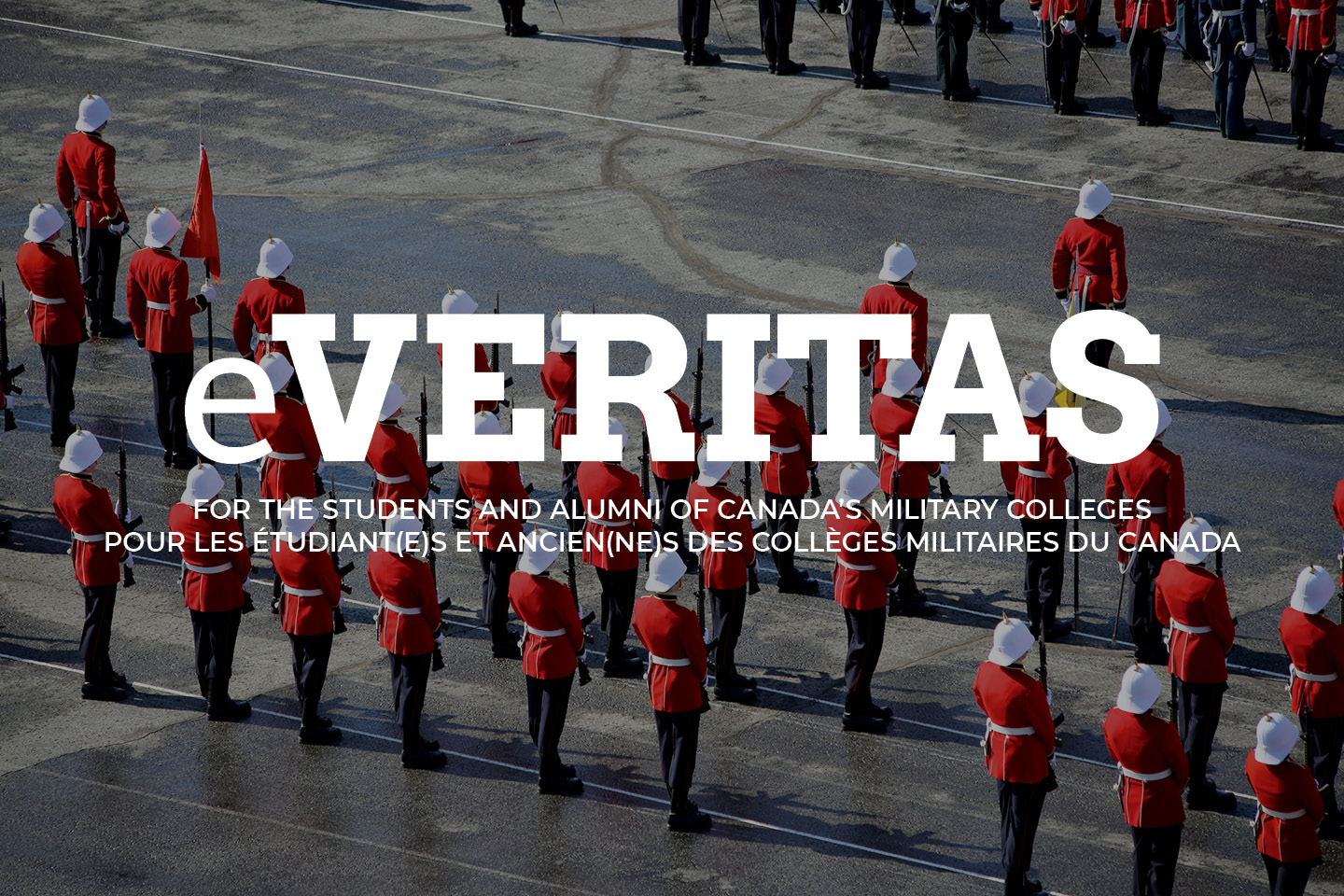 Flickr link which takes you to all our e-Veritas albums. HERE
SPECIAL THANKS TO OUR VOLUNTEER PHOTOGRAPHERS:
Melanie Hughes, James Howells, Blake Simpson, Erik St Gelais; Colin de Grandpré; and
Denice Zoretich
***
In This Issue 41:
Meet 23170 Capt Maciej "Match" Hatta, Snowbird 6 (RMC '05)
Royal Roads Class of 1966 – Fall Reunion – 2015
FLASHBACK – 1993: Where Industry Gets Captains
2015 Fall – Honours and Recognition Ceremony
23 from RMCC Descend on Stratford, ON
2012 Graduate: 25182 Shane Beaudry has this to say to the Cadet Wing
WANTED – POTENTIAL STUDENT ATHLETES
United States Air Force Academy Superintendent Looks Back on her First Two Years
Morale Building Quotes from Dalton Trumbo
Featured Business & Thank You Sponsors
xx
ENCORE:
To find an article: copy title into the search bar on the top of the website and press the 'enter' key.
To search for an individual: type their name into the search bar and press the 'enter' key.
2012 graduate: 25184 Jeffrey Campbell has this to say to the Cadet Wing
Finally, a victory over Murphy's Law 
Class of '95: Thunderstruck, Energized, and Still Going Strong
Reunion Weekend Through the Eyes of the ED, Bryan Bailey
RMC Foundation 18th Annual Legacy Dinner 2015
Jobs – Careers / Carrières
Looking back through a number of Reviews…
Army West Point Weekend 2016: To Include Two Alumni Games
*** **
(For those who have let their membership lapse during 2014 & before – we miss you. Please update soon.)